BUILT IN-HOUSE | 70+ YRS
Remanufactured Jaguar & Land Rover Engines - US Shipping
Need a rebuilt or remanufactured engine or transmission? Get the best with Jag-Land!
Buy The Best While Spending Less.
Get Your Engine Quote Now
Our Services
Specializing in Jaguar & Land Rover remanufacturing for top-notch quality you can trust.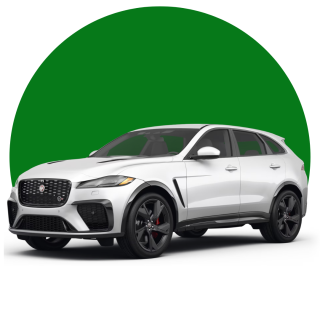 JAG-LAND ENGINES
Built In-house for The Ultimate Reliability
Jag-Land works with all Jaguar, Land Rover, & Range Rover engines. This includes models dating from 1998 to the most recent productions in 2023 (yes, even diesel!).
We have built & sold thousands of remanufactured Land Rover and Jaguar engines and transmissions. Call for pricing today.
We Ship Nationwide
Free Shipping. Anywhere in the Continental U.S.
Trusted by 5,000+ Satisfied Customers
Elite Engine and Transmissions Rebuilds
Get a Quote for Our Remanufactured Engines & Transmissions!
Cost
Effective
Save significantly compared to buying a new vehicle, and get a level of quality and reliability beyond what even Jaguar & Land Rover could have imagined
Expert
Craftsmanship
Our in-house technicians are experts in Jaguar and Land Rover engines, guaranteeing you unparalleled quality directly from the source
Warranty
Protection
Every engine and transmission built in our facility comes with a 1-year/12,000-mile warranty, offering you peace of mind directly from the experts who crafted it.
Why Choose a Jag-Land Engine?
When you choose Jag-Land for your rebuilt or remanufactured Jaguar or Land Rover engine, you're not just buying a product but investing in better-than-new quality at a fraction of the cost. Our team is here to guide you every step of the way, from answering your questions to helping you find the perfect engine for your vehicle. Feel free to reach out to us via phone or online contact; we're always here to assist you
When you decide to purchase a remanufactured Jaguar or Land Rover engine from us, you can have confidence in your engine because it comes with a one-year/12,000-mile warranty that starts when it is installed into your vehicle. Our shop is in Los Angeles, California, & we ship our remanufactured Jaguar & Land Rover engines anywhere in the United States!
Built Here, Not Brokered: In-House Engines You Can Trust
Experience the difference of our in-house engineering. Trust in quality that's built here, not brokered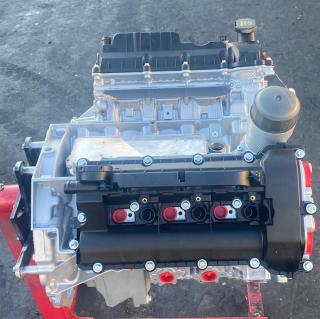 Located in Sun Valley, CA, our R&D Department focuses on Jaguar and Land Rover engines, which are licensed proprietary Ford Engines. These engines were built initially with various factory design flaws, providing numerous opportunities for groundbreaking research and development.

We leverage state-of-the-art technologies such as Computer Numerical Control (CNC) equipment, allowing our skilled professionals to work on complex machinery and systems. This enables us to recondition engines to an unparalleled standard of quality.

To guarantee the excellence of our rebuilt engines, we invest significant time in their complete disassembly and reassembly. We also rigorously test improved internal auto components before delivering the final product to our valued customers.
Our Staff
Based in Los Angeles, CA, our team comprises professional engineers, technicians, and engine assemblers. We offer long-lasting, high-performing, remanufactured Land Rover and Jaguar engines. Our products are sold not only across the United States of America but also internationally.