Over 70 Years Experience
Highest Quality Remanufactured Jaguar and Land Rover Engines
All the Products We Sell Are of the Highest Quality, Making Every Customer 100% Satisfied.

Call to Get an Instant Quote
Buy the Best but Spend Less.
Our Services
We specialize only in Jaguar & Land Rover remanufacturing, so everything we touch is top-notch!
Welcome to JAG-LAND Engines
No One Does What We Do!
Jag-Land works with all Jaguar and Land Rover motors. This includes models dating back from 1998 to the most recent productions in 2021.
We have sold thousands of remanufactured Land Rover and Jaguar engines.
We Ship Nationwide
Anywhere in the Continental U.S.
Our goal is to reverse that stigma, one customer at a time!
We have developed unique and patent-pending ways to fortify & upgrade these engines better than Ford could have ever dreamed of!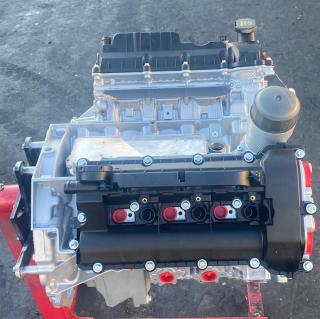 Our keen interest in Jaguar and Land Rover Engines (which are licensed proprietary Ford Engines) that were built with many factory design flaws which have led to many breakthroughs in our R&D Department.
Our use of high-end technologies and tools, like computer numerical control (CNC) equipment, enable our professionals to work with complex machines and systems to recondition engines with unparalleled quality.
To ensure the quality of our rebuilt engines, we devote time to the complete disassembly and assembly of the rebuilt engines and then test improved internal auto components before delivering them to our customers.
Our Staff
Composed of professional engineers, technicians, and engine assemblers we offer long-lasting quality, and high-performing remanufactured Land Rover and Jaguar engines, sold across the United States of America and internationally.