Over 70 Years of Experience
Remanufactured Land Rover & Jaguar Transmissions
Need a rebuilt or remanufactured transmission? All transmissions come with a 1-year/12,000-mile warranty

Call to Get an Instant Quote
(800) 662-1216
Buy The Best While Spending Less.
Need a Transmission? Get a Quote
Trusted by 5,000+ Satisfied Customers
We Ship Nationwide
Free Shipping. Anywhere in the Continental U.S.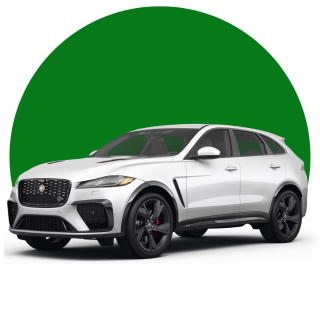 JAG-LAND TRANSMISSIONS
Unmatched Reliability & Top-Rated Service
Jag-Land works with all Jaguar and Land Rover transmissions. This includes Jaguar, Land Rover & Range Rover models dating back from 1998 to the most recent productions in 2021. Experience Exceptional Reliability.

We have sold thousands of remanufactured Land Rover and Jaguar transmissions. Call for pricing today.
In Need of a Rebuilt Transmission for Sale?
Get a Quote for Our Remanufactured Transmissions!
Cost
Effective
Save significantly compared to buying a new vehicle, and get a level of quality and reliability beyond what even Jaguar & Land Rover could have imagined
Expert
Craftsmanship
Our in-house technicians are experts in Jaguar and Land Rover engines, guaranteeing you unparalleled quality directly from the source
Warranty
Protection
Every engine and transmission built in our facility comes with a 1-year/12,000-mile warranty, offering you peace of mind directly from the experts who crafted it.
Choosing our remanufactured transmission for your Jaguar or Land Rover is a cost-effective alternative to buying a brand-new transmission or an entirely new car. With the skilled hands of our expert technicians, your rebuilt transmission will be made to run like new before it's sent to you for installation.
Once one of our expertly crafted engines is installed in your vehicle, it will be road-ready and running like new again! Jag-Land has the solution to bring life back to your vehichle. Trust in Jag-Land's experience for quality and performance without the hefty price tag!
Why Choose a Jag-Land Remanufactured Transmission?
At Jag-Land, before we do any work towards remanufacturing a transmission, we first break it down and thoroughly clean every part. Doing this makes it easier for our certified technicians to see what needs to be fixed or replaced without worrying about any dirt or grime accumulation. The technician then inspects all of the hard parts, and if there are any weaknesses, it is replaced with a remanufactured or new OEM quality part, all of the soft parts are replaced with new ones, and then the engine is reassembled.
While the engine is being reassembled, all parts are painted and polished. This way, the engine runs like new and looks it too!
After the engines have been reassembled, they are Dyno tested. This runs a customized testing program for each engine and a spin and load test. A Dyno test is performed to test the torque of the engine and to give a reading of how much power is in the engine.

After tests are performed on the remanufactured Jaguar and Land Rover engines, they are inspected again to ensure they are of the highest quality possible and will run smoothly in your vehicle for a long time. For further peace of mind with your new remanufactured transmission, we offer a year/12,000 mile warranty.
Need a Rebuilt/Remanufactured Transmission?
We have the best remanufactured engines on the market.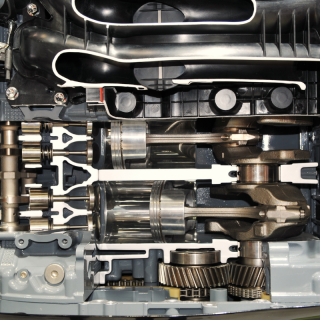 If your Jaguar or Land Rover is in need of a new engine or transmission, first consider a remanufactured transmission. Remanufactured transmissions are often cheaper than a brand new one, running just as efficiently, if not better. When you are in the market for a remanufactured transmission, be sure to check out our shop. With over seventy years of experience, we are experts in our field. Our service technicians can work on Jaguar and Land Rover engines all the way from 1998 till today. We ship nationwide to make it even more convenient for our customers when they are looking for refurbished transmissions and engines.
Remanufactured vs. Rebuilt Transmissions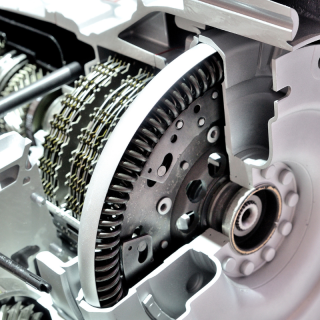 There are a couple of key differences between "remanufactured" and just "rebuilt" engines. While a rebuilt transmission may be cheaper than a remanufactured transmission, it will
not
last as long. Rebuilt engines only have broken parts replaced or repaired, and these parts can be used parts. At Jag-Land, when we remanufacture a transmission,
we use new parts
and
replace all soft parts
in the transmission. Doing this makes the transmission extremely close to new so that it will run just as smoothly as your original transmission. This process also ensures not only durability but longevity for the life of your engine. The better the
engine upgrade
, the longer it'll last!
Who Knew Remanufactured Transmissions Would Be This Good?
Call us for pricing, or fill out the form below and we will get back to you within 24-48 hours with a quote