Remanufactured Land Rover Engines
Land Rover Remanufactured Engines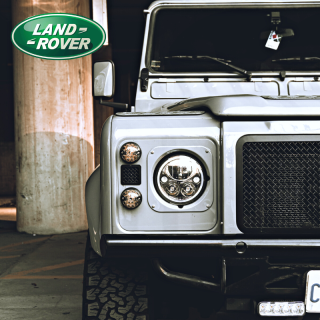 Many of us know the feeling when you feel your car engine make a weird noise and give out on you, knowing that you will need a new car or engine is always bad news. Especially in today's market, buying a new car is extremely difficult and expensive. This is why, at Jag-Land Motors, we offer remanufactured Land Rover engines. These rebuilt engines are a fraction of the cost of a brand new replacement engine or brand new car. Our skilled technicians ensure all previously used engines are like new before they are sent to you and installed in your Land Rover! Once the rebuilt engine is installed, your car will be running like new again!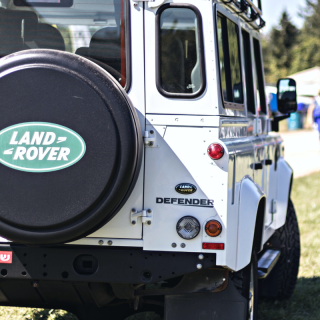 Our Rebuilding Process
When we
upgrade an engine
, we use all quality OEM parts and install new rod bearings, main bearings, rebuilt cylinder heads, rings, cam chains, cam tensioners, and water pumps. We also change out all wearable parts to ensure that it will continue to handle normal wear and tear for a long time to come as if it were brand new.
At Jag-Land, we offer a variety of remanufactured Land Rover engines for sale with each rivaling the quality and durability of a brand new engine -
just at a more affordable price!
Our Experience
With years of experience working exclusively on used Jaguar and Land Rover engines, Jag-Land technicians are more experienced than any local auto shop. Our technicians understand common issues and areas that need more attention than others that many mechanics do not know about! We go above and beyond to remanufacture these engines and give a little extra attention to the areas that we know need it. All rebuilt Land Rover engines for sale at Jag-Land go through extensive testing to ensure you are getting a high-quality, like-new engine at a much more affordable cost.
Land Rover Rebuilt Engines for Sale at Jag-Land
If you are looking for a specific Land Rover engine near Santa Clarita, such as the Land Rover Discovery or Defender engine, we are the company for you! Since we are specialized in
Jaguar engines
and Land Rover engines, we are able to find you the perfect engine to replace your broken one. Our shop has engines from all different years and models of Land Rover.
Unsure of which engine is right for your vehicle? One of our experienced technicians will be happy to help you discover which rebuilt engine you'll need to get your Land Rover running like a dream. They are able to take one look at your Land Rover engine and tell you what needs maintenance, how long the process will take, and if a remanufactured engine is right for you.
Why Buy From Jag-Land?
When you buy a remanufactured Land Rover engine from us at Jag-Land, you can be confident in your purchase with a one year/12,000 mile warranty that starts when your engine is delivered. Conveniently located in California near Los Angeles, we are able to ship our remanufactured Land Rover engines to anywhere in the continental United States!

We also have an excellent customer service center that is ready to help you and answer any questions you may have.
With over 50 years of experience in the automotive industry, you can rest assured that Jag-Land's knowledge, customer service, and quality of work remain unmatched. When you purchase a remanufactured or rebuilt Land Rover engine from us, not only are you saving money by not buying a new car or engine, you are getting the same quality for a much lower price. If you have any questions, need assistance finding the right engine for your Land Rover model, or
need your transmission rebuilt
, give us a call or contact us online, and we will be happy to help in any way that we can!
Who Knew Remanufactured Engines Would Be This Good?
Call us for pricing, or fill out the form below and we will get back to you within 24-48 hours with a quote