The Best Jaguar Transmissions For Sale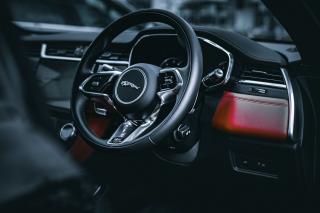 Transmissions are a vital component of any automobile. Also known as the "gearbox," transmissions essentially transfer the engine power to the wheels of your Jaguar car or SUV. Transmissions are traditionally mounted on a vehicle's chassis near the car's front end. Jaguar cars are known for their luxurious amenities, power, and reliability. It can be challenging to locate legacy Jaguar parts, and Jaguar dealerships may charge hefty prices for genuine OEM parts. At Jag-Land Engines, we want our customers to enjoy their Jaguar or Land Rover vehicles for years to come and not break the bank.

Trust that our experienced technicians know the ins and outs of current Jaguar vehicles and legacy Jaguar models. Find out what sets our remanufacturing and rebuilding apart from traditional repair companies!
Remanufactured vs. Rebuilt
"Is there even a difference?"
What differentiates a remanufactured transmission from a rebuilt Jaguar transmission are the repair processes. Though a rebuilt Jaguar transmission tends to be less expensive than a remanufactured Jaguar transmission, having a remanufactured transmission means you will have added assurance knowing that your transmission is rebuilt from genuine OEM parts. Jag-Land Engines services all transmission parts when performing a rebuild or remanufacture. While repairing complex transmission components, we also replace all wearable (soft) parts found inside the gearbox, leading to the end result, which is essentially a new Jaguar transmission.
Jaguar Transmission Types & Their Differences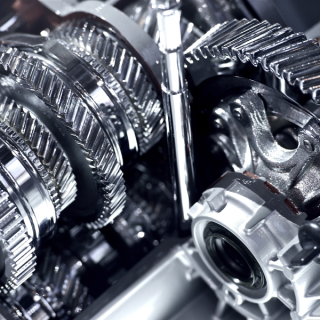 All of Jaguar's new cars and SUVs for sale are equipped with automatic transmissions. However, Jaguars from years past used manual transmissions as well. Four different types of transmissions exist automatic, manual, dual-clutch, and continuously variable transmission (CVT). Though new Jaguars are sold with automatic transmissions, Jag-Land Engines is staffed with certified Jaguar technicians who know the ins and outs of legacy Jaguar transmissions, both automatic and manual!
Though no longer produced in new Jaguar SUVs or cars, manual transmissions are present in many 20th-century Jaguar models. The simplest form of transmission is manual transmission. As the name implies, everything is manually operated with this type of transmission. Automatic transmissions make gear changes automatically, changing gears with no input from the driver. Automatic transmissions are able to do such by a torque converter, which facilitates the changing of gears.
The type of transmission it is built with will vary depending on the model Jaguar you have. Besides the type of transmissions, the manufacturer of Jaguar transmissions also varies. One of the different transmission manufacturers includes Borg Warner, who produced gearboxes for early XJ6 and XJ12 sedans. XJ8 and XK8 cars use the ZF transmission, and XJR and XK8-R cars use transmissions made by Mercedes-Benz. Legacy V12 Jaguar models use transmissions made by General Motors. Regardless of the Jaguar model, our Jag-Land Engine technicians will determine what kind of transmission your Jaguar needs and find the best course of action for repairs.
Signs Your Jaguar Transmission Needs to be Rebuilt
There are many tell-tale signs that your Jaguar transmission may be faulty, and our Jaguar technicians can diagnose and address many symptoms quickly. Signs you need transmission repair include noises when changing gears like grinding, a burning smell, or issues with your Jaguar staying in gear. Other issues include delayed gear changes, transmission slipping, or if your car handles differently, the problem is most likely rooted in the transmission.
Our technicians will thoroughly inspect your Jaguar to find the problem and diagnose the issue accordingly. Some common issues regarding transmissions include errors with the clutch, the solenoid, the torque converter, or low fluid levels. When these issues go unaddressed, a repair or remanufactured transmission may be necessary.
Jaguar Rebuilt Transmissions for Sale at Jag-Land Engines
If your Jaguar is plagued by any of these aforementioned issues, or perhaps an issue not mentioned above, Jag-Land Engines will be able to service your vehicle. If you have any questions regarding our remanufacturing or repair processes, please feel free to send us a message.
Looking for a specific used Jaguar transmission near Santa Clarita? Whether you are in California or anywhere else in the United States, Jag-Land Engines has the resources you need! Specializing in Jaguar engines and transmissions, as well as Land Rover engines and transmissions, we can find the exact parts used for repair, and replace them with genuine new parts, restoring your Jaguar car or SUV to great condition. Trust Jag-Land Engines when you need Jaguar transmission repair!
Who Knew Remanufactured Transmissions Would Be This Good?
Call us for pricing, or fill out the form below and we will get back to you within 24-48 hours with a quote