Over 70 Years Experience
Remanufactured Jaguar Engines - US Shipping
A one-year/12,000-mile warranty backs each engine for your confidence.
Buy The Best While Spending Less.
Need a Jaguar Engine? Get a Quote
Trusted by 5,000+ Satisfied Customers
With years of experience, our technicians are able to take just one look at your
We Ship Nationwide
Anywhere in the Continental U.S.
JAG-LAND ENGINES
Unmatched Reliability & Top-Rated Service
Jag-Land offers remanufactured engines for all Jaguars motors. This includes Jaguar models dating back from 1998 to the most recent productions in 2021. Experience Exceptional Reliability.

We have sold thousands of remanufactured Jaguar engines and transmissions. Choose Jag-Land and experience excellence.
In Need of a Rebuilt Jaguar Engine for Sale?
Get a Quote for Our Remanufactured Engines!
Cost-Effective
Save significantly compared to buying a new vehicle, and get a level of quality and reliability beyond what even Jaguar & Land Rover could have imagined
Expert Craftsmanship
Our technicians specialize in Jaguar and Land Rover, ensuring the highest quality engines.
Warranty Protection
All of our engines & transmissions come with a 1-year/12,000-mile warranty to give you peace of mind.
How Our Engine Rebuilds Stand Apart from the Rest
At Jag-Land, our remanufactured Jaguar engines are crafted to offer top performance and longevity. Our skilled technicians use high-grade OEM parts, replacing and rebuilding vital components like rod bearings, main bearings, cam chains, rings, cylinder heads, water pumps, and cam tensioners. We go the extra mile by replacing all wearable parts, ensuring your engine withstands everyday wear and tear for years as if it were brand new!

Explore our selection of remanufactured Jaguar engines for sale, each designed to deliver the excellence and durability of a new engine without the hefty price tag. Experience the Jag-Land difference today, and revitalize your vehicle with an engine that's built to last.
At Jag-Land, our technicians specialize in rebuilding and remanufacturing Jaguar engines. We have over 70 years of exclusive experience that sets us apart from your average auto shop or engine rebuilder. With intricate knowledge of common issues, such as those behind the Jaguar F-Type engine failure, they apply unique insights and specialized attention to areas most needed. We go above and beyond to ensure quality. Each of our rebuilt and remanufactured Jaguar engines undergoes an extensive testing process. This gives you confidence that you're investing in a top-rated engine crafted to meet the highest standards yet available at a much lower cost. Experience our remanufactured Jaguar engines' unmatched quality and affordability today!
Best Jaguar Engine Rebuilds for Sale at Jag-Land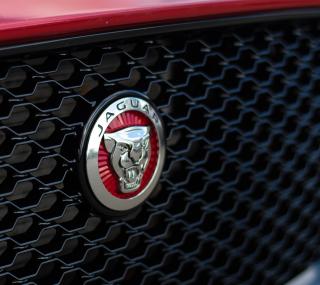 If you're looking for a Jaguar engine, even as specific as the F-Type, V12, or E-Type, Jag-Land is your company! Our technicians and company are geared explicitly towards Jaguar and Land Rover engines; we can help you find the right engine to replace your troublesome one.

Our shop is proud to offer Jaguar engines for all different models and years. If you are unsure which rebuilt Jaguar engine is right for you, our experienced technicians are ready and willing to help you find a remanufactured engine that will get your vehicle running smoothly again.
Why Do Customers Trust Us?
When you decide to purchase a remanufactured Jaguar engine from us, you can have confidence in your engine because it will come with a
one year/12,000 mile warranty
that starts when your engine is installed into your Jaguar. Our shop is conveniently located in California right outside of Los Angeles, and we are able to ship our remanufactured Jaguar engines anywhere in the continental United States! In order to further serve our customers, we have an amazing
customer service center
that is waiting to help you by answering any questions you may have or any obstacles you may encounter.
Since we here at Jag-Land have over fifty years of experience in the Jaguar and Land Rover automotive industry, you can be comfortable knowing that the knowledge, quality of work, and customer service are unmatched at
our company
. When you buy a rebuilt or remanufactured Jaguar engine from us, you are getting an amazing, like-new quality engine for a much lower price. If there is anything we can do to assist you in the buying or deciding process such as answering any questions or assisting you in finding the right engine for your Jaguar, feel free to call or contact us online!
Who Knew Remanufactured Engines Would Be This Good?
Call us for pricing, or fill out the form below and we will get back to you within 24-48 hours with a quote