Land Rover Remanufactured Transmissions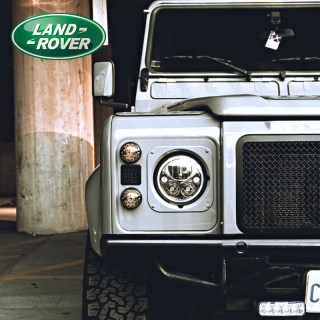 One of the most important components of any vehicle is its transmission. Put simply, the transmission is what gets the engine power to the wheels of your Jaguar or Land Rover vehicle. Typically mounted onto the chassis near the front of a vehicle, the transmission acts as a gearbox and is a vital part of any traditional gasoline-powered car. Land Rover SUVs are made to last, but when they acquire age, routine transmission maintenance is vital for your car's longevity. In the event your Land Rover SUV needs transmission work done, Jag-Land Engines produces remanufactured transmissions, including remanufactured land rover transmissions.
Why Choose Remanufactured?
What differentiates a remanufactured transmission from a rebuilt Land Rover transmission are the repair processes going into each. Though a Land Rover rebuilt transmission may be less expensive than a remanufactured transmission, opting for a remanufactured transmission will extend the lifespan of your Land Rover by a great deal. Our transmission repair process is simple, and we strive to go above and beyond in our repair process. At Jag-Land Engines, we only use quality OEM parts in our remanufacturing process. While repairing hard components of the transmission, we also replace all wearable (soft) parts found inside the gearbox, leading to the end result which is essentially a new Land Rover transmission. We want our customers to get the most out of their Land Rovers, contact our team if you have any questions!
Since Land Rover's inception, the company has used primarily manual transmission types on their off-road SUVs. Though today, Land Rover has switched to using primarily automatic style transmissions on their new vehicles. Jag-Land Engines is well-versed in retired Land Rover vehicles, as well as their current lineup and can effectively service models both new and old!
Land Rover Transmission Types & Their Differences
Four main types of transmissions exist: automatic, manual, dual-clutch, and continuously variable transmission (CVT). Land Rover, solely produces new models with automatic transmission. Being the most popular transmission type in the automotive world, these types of transmissions adjust gears on the fly in order to maximize the fuel economy or the engine's performance.
Manual transmissions, though no longer produced in modern Land Rover models, are present in many 20th century Land Rover SUVs. Manual transmissions are the simplest form of transmission. Like the name implies, everything is manually operated with this transmission type. Meaning the driver manually operates the clutch as well as the gear selector. Manual transmissions require the most driver attention and are the preferred transmission type by car enthusiasts.
Common Problems with Land Rover Transmissions
Transmissions are known to cause some common issues with past and present Land Rover models like the LR2 SUV, Land Rover Discovery SUV, etc. With Land Rover transmissions, issues like an engine failure to start, stuck gear shift, and limited acceleration are the leading signs of transmission failure. Though if your engine fails to start, the problem could also be with your Land Rover's selector switch. Either way, Jag-Land Engines will perform a full inspection of the vehicle and replace/remanufacture the transmission or selector switch if necessary. If your Land Rover is experiencing limited acceleration, the cause is usually rooted in worn out or faulty transmission seals. Jag-Land Engines will be able to remanufacture or rebuild the transmission and replace the seals. Lastly, if your Land Rover SUV is experiencing a stuck gear shift, your transmission could be at fault. However, if your Land Rover is stuck in first gear or park, the issue may be caused by the governor sticking.
Regardless, if your Land Rover is plagued by any of these issues, or perhaps one not mentioned, Jag-Land Engines is able to service Land Rover and Range Rover models new and old. Whether you are in need of a Land Rover Discovery rebuilt transmission, Land Rover LR3 rebuilt transmission, or remanufactured transmissions for legacy models dating back to 1998, Jag-Land Engines has you covered!
Land Rover Rebuilt Transmissions for Sale at Jag-Land Engines
Looking for a specific used Land Rover transmission near Santa Clarita, whether it be for the Land Rover Defender, Land Rover Discovery, or other Land Rover models, we have the parts and resources you need! Specializing in Land Rover engines and transmissions, as well as Jaguar transmissions and engines, we are able to find the exact specifications of your model and find the parts necessary to restore it to working condition.
Not sure about what Land Rover model specifically you drive or the type of transmission it needs, the experienced technicians at Jag-Land Engines will determine which specific used transmission you need and what kind of parts will be necessary in fixing it. We can't wait to have your Land Rover riding like a dream again, feel free to contact us with any questions you may have!
Who Knew Remanufactured Transmissions Would Be This Good?
Call us for pricing, or fill out the form below and we will get back to you within 24-48 hours with a quote