Rebuilt & Remanufactured Engines for Sale
Get The Best Engines For Sale in The US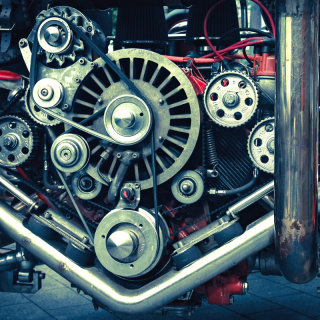 We rebuild & remanufacture engines to their former glory. We don't paint them silver; we leave them "factory-looking." Our expert engine builders and mechanics are put through multiple layers of testing when they join the Jag-Land team. Our techs have over
50 years of experience
rebuilding Jaguar engines
and
Land Rover engines
. Not only can they rebuild any model's engine for each of the makes, but they can also name every part of the vehicle they're working on, while always continuing their education!
Knowledge is necessary to deliver quality customer service.
What's different about Jag-Land?
---
Our remanufactured engines are fortified, upgraded, professionally reassembled, and tested vigorously to ensure strength, performance, and durability.
Not only can our team of experts remanufacture engines, but they can also upgrade any Jaguar transmission or Land Rover transmission! Check out what we can do and fortify your transmission today!
---
Why Buy a Remanufactured Engine?
At Jag-Land, we offer an extensive selection of remanufactured Jaguar and Land Rover engines. These engines are different from a rebuilt or used engine. Our engines are remanufactured using quality OEM parts and have all new main bearings, rod bearings, rings, rebuilt cylinder heads, updated cam chains and chain tensioners, and new water pumps. A remanufactured engine is one that has had all wearable parts changed out and has been worked on to be as close to new as possible, these engines meet OEM standards in durability and quality.
Rebuilding an engine only consists of replacing worn or broken parts, these parts can still be replaced with used parts if they fit the manufacturer's wear limits. In a rebuilt engine you can find new, used from another engine, and original parts. Remanufactured engines have everything replaced except the engine block, even then that is sometimes replaced if there is excessive wear and tear. No matter what part or engine we work on, our expert technicians ensure that your remanufactured engine will offer durability and longevity!
Should I Buy a New Car or Replace My Engine?
When your Jaguar or Land Rover engine starts to wear, it can be a tough decision whether or not to get a new car or to just replace your engine. In today's market, it is cheaper to purchase and install an engine. When you purchase a remanufactured engine from us, you can be confident that it is quality and has been tested thoroughly to ensure that it will last you for a long time to come.
Our engine builders have over 50 years of knowledge and experience under their belts and are ready to answer any questions you may have, and even go over remanufactured engines even more in depth. So if you're ready to get your engine upgraded, give us a call or contact us online. We can't wait to hear from you!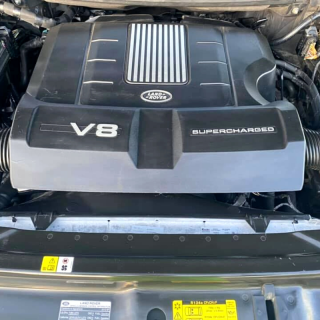 Why Buy From Jag-Land?
After the engine is put back together, it is inspected by one of our quality control experts. It is then tested to ensure that it runs smoothly and at peak performance. Once the engine goes through this extensive performance, it can be shipped anywhere in the United States. To make you even more confident in your new remanufactured engine,
we offer a one year/12,000 mile warranty
. Contact us today for information on a remanufactured Jaguar or Land Rover engine!
Upgrade your engine
today!
Who Knew Remanufactured Engines Would Be This Good?
Call us for pricing, or fill out the form below and we will get back to you within 24-48 hours with a quote